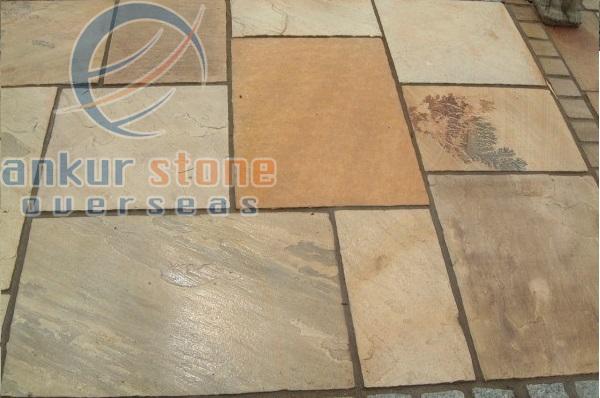 So, what is so special about buff sandstone that you would choose it over polished sandstone which many modern homes are going for?
Paving in buff sandstone
Buff Sandstone Paving will convert your outside into the patio of your dreams by illuminating any dim places in your patio and giving your yard a greater feeling of spaciousness. Buff sandstone, which is readily available in a variety of alternatives, is a preferred material for any conventional or modern patio design.
Genuine Sandstone
The fact that each slab of natural stone is uniquely coloured or patterned adds to its appeal. When these buff sandstone slabs are placed on your patio or terrace, a lovely natural tapestry combining subtle differences in colour and pattern will be created, giving you completely original garden pavement.
Paving Patio in Natural Colours
Due to its natural colouring, solidity, and texture, buff classic sandstone is suitable for patios and garden pavers. This makes it ideal for outdoor living spaces where the whole family can gather to enjoy the garden and sunshine.
Shade Blends
You may appreciate these variations from season to season since natural stone's colour variation varies not only from stone to stone but also according to the changing light and weather circumstances. Since sandstone has a little amount of natural permeability, when it rains, some of the surface water will be absorbed by the stone, making the stone's naturally buff colour look much deeper and more khaki in tone.
Individual Patterns
Quarried sandstone that has been riven, edge-cut, and dressed into a slab will vary individually from paver to paver, as with any natural product.
Sandstone is a sedimentary rock that evolved over millions of years on former sea floors. Over time, distinct patterns and variations of sand deposits on the bottom were squeezed by the force of gravity and the weight of the water, fusing to form these lovely stones.
These stones' colouring, specks, and patterns showcase their inherent natural beauty.
Sandstone from India
Usually, buff sandstone exporters and skilled quarrymen choose and cut the slabs from quarries made of the best Indian sandstone for these pavers. Because the masons cut and shape the stone to rigorous standards using their years of knowledge, you can be confident that every pack of pavement is of the finest calibre.
Care and Upkeep
Because sandstone is porous, spills and weathering cannot harm it. Therefore, to further protect your stone, we advise applying a water-based impregnator like Pavestone Natural Finish Stone Sealer, which guarantees protection against stains and makes routine maintenance easier.
Sandstone that has been polished (or honed) is currently quite popular. It's simple to fall in love with the polished patios with just one glance at them online or in a brochure. The modern stone for your landscaping project appears to have clean edges, straight lines, and smooth surfaces. But unhappily, it's becoming more and more clear that the photos in the brochure are very different from what it actually takes to buy and maintain a polished patio.
While sawn and polished grey sandstone paving is level and has some grip, it may become extremely slippery when wet. Sandstone pavement that has been polished can be an especially hazardous sliding hazard. This is especially true for patio areas where water may be present.