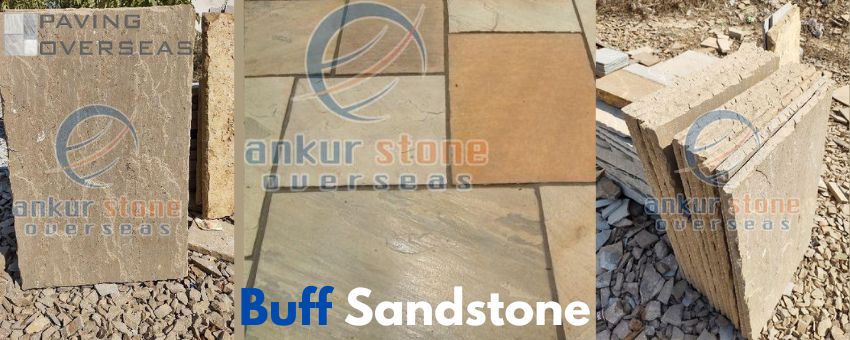 Buff sandstone is particularly popular for landscaping and building projects all around the world because of its warm, earthy tones. More Indian businesses are exporting buff sandstone as a result of the strong demand for this product. With so many options available, choosing the right exporter is crucial to ensure top-notch products and services. This comprehensive article intends to assist you in selecting the top buff sandstone exporter India.
Market reputation and market research
The first step in selecting the best buff sandstone exporter in India is to conduct extensive research. Start by locating exporters who have a good reputation in the industry and a track record of happy clients. Look for exporters who are well-established and have a lot of industry experience. The goods and the needs of their clients are likely to be better understood by exporters with more experience.
Product Excellence and Diversity
There are several grades and finishes of buff sandstone, each of which is suitable for a distinct application. To meet the needs of various projects, a credible exporter ought to provide a wide range of buff sandstone products. If you can, request samples or go to the exporter's showroom to evaluate the quality of the buff sandstone. Check the samples for uniformity in color, the quality of the surface, and any obvious flaws. Cracks, chips, and stains should not be present in high-quality buff sandstone.Additionally, ask them about the quarrying and production methods used to create their buff sandstone products. Responsible sourcing and production depend on ethical and sustainable processes.
Global Presence and Export Experience
It takes logistical know-how and adherence to export laws to export buff sandstone to foreign markets. Inquire about their history of exports, the nations they currently serve, and the regularity of their foreign shipments. It is more likely that a seasoned exporter with a wide network will offer a seamless and trustworthy delivery process.
Capabilities for Customization
The specifications for buff sandstone may vary depending on the construction or landscaping project. A trustworthy exporter should provide alternatives for customization to meet particular project requirements. The exporter should be able to fulfill special orders, regardless of size, shape, or finish. An accommodating exporter will collaborate closely with you to deliver goods that exactly match the requirements of your project.
Pricing and Terms of Payment
Pricing is a significant element, but it shouldn't be the only one used to make a decision. Low costs could be a sign of subpar goods or unscrupulous business practices. Instead, concentrate on striking a balance between affordable prices and superior goods.Ask the exporter for specific pricing information, taking into account any additional expenses like shipping and packaging. Discuss the due dates, payment options, and any taxes or other costs that may be involved.Keep in mind that purchasing high-quality buff sandstone is crucial for the durability and appeal of your project. Choosing the least expensive choice could result in poor stone quality and future problems.
Transport and Packaging
To avoid any damage during transit, find out how the exporter packages their goods and what materials are used. A stone that has been properly packaged will be less likely to chip, scratch, or break.Evaluate the exporter's transportation skills as well. To prevent delays and disturbances to your project schedule, timely and secure transportation is essential. Pick an exporter with experience managing overseas shipments and a dependable logistics network
Support and Communication with Customers
A successful business partnership depends on clear communication and first-rate customer service. Select an exporter who answers your questions and gives you quick updates on your orders. Inquire about the exporter's communication methods and the person you should contact with any questions or problems.
After-Sale Support
An ethical exporter that values their clients would provide post-purchase assistance to handle any problems or worries that could develop. Find out the exporter's warranty handling procedures as well as their after-sales service policies.To solve any potential flaws or problems that can appear during transit or installation, a thorough after-sales service is necessary. Make sure the exporter has a defined procedure for dealing with such circumstances and offering fast solutions.Choose an exporter who not only sells products made of high-quality buff sandstone but also gives excellent customer service and upholds moral and sustainable standards. You can guarantee the successful completion of your project and the enduring beauty of buff sandstone for years to come.