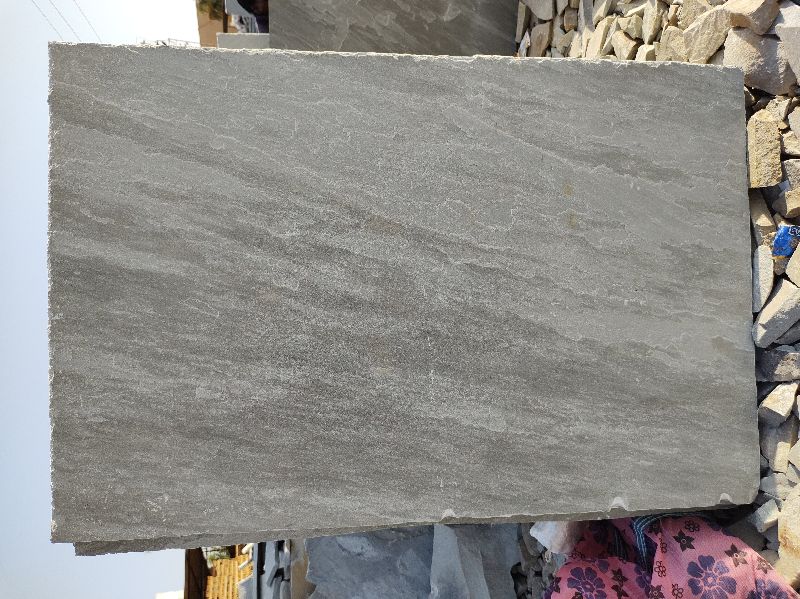 If you look for the outdoor premise, it must be solid with a cool surface as well. It is better not to put any marble, tiles, or any other costly sheets. Rather use Kandla Grey Sandstonefor making any outdoor project successful.
It comes in light grey and dark grey shades. When you want to add more timeless style and elegance, you cannot skip its benefits for many purposes.
This natural stone has passed many stages before reaching any project. People are using it frequently on stairs, roofs, floors to bring the gleaming and enticing look outdoor. This sandstone marks a huge difference for the perfection of indoor or outdoor.
Apart from beauty and durability, it has top performance in commercial as well as domestic usage. People readily import these stones from Kandla, Rajasthan where it is manufactured in a larger scale.
You will know about its facts, features, availability, and utility in this article.
Introduction of Kandla Grey Sandstones:
As we know it is quite classic in looks and made with cemented particles, it consists of two stages. These are layer accumulation for sedimentation and pressure compaction.
When we are really worried about outdoor decoration and construction work, this Kandla Grey Sandstonewill directly come to our mind. It may also create a visible interior look with great consistency. The chemical and physical composition with unique properties makes it the perfect choice for pathways, poolside, or gardening areas.
It is also capable of strong flooring projects. After putting it into the smooth surface, it easily brings its shape. It shows proper resistance against alkalis, acids, salinity, etc. If you want to construct a new building near the seashore, you must use this stone. Let us find more facts about it.
Indian Sandstone Has Got Global Market In Recent Years:
India has a big name in the production of natural stones. It includes various stones including sandstones.
In the grey hue category, Kandla sandstone is exported to western countries in huge quantities. Organisations and people associated with huge projects will readily opt for this stone for outdoor premise design. The potential buyers will get the stones according to their individual needs.
It first arrived in Rajasthan and then it is processed in various manufacturing units in India. You can cater commercial and premium quality as a manufacturer to cater to the needs and raise many business prospects as well.
If you move on and see the Indian market, you will find some potential assistance to the customers.
Guaranteed Assistance:
People prefer natural stone from reputed Kandla Grey Sandstone Suppliers rather than choosing Italian marble. Stone professionals will suggest these sandstones for having a proper finish.
You may customise any structure inside the home and proceed with colouring of these stones as well. The quality support team is there to help you choose the products like slabs or tiles according to your needs.
You will get the technical info with its lifetime.
You may purchase these stones in the online store. The premium quality is assured and you do not need to look back once you design your home with Kandla Sandstone.