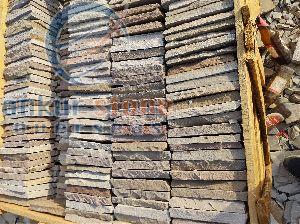 There is a variety of Paving sandstones alternatives in various colours and styles. We do, however, have some lovely Paving sandstones in black and brown tones. No matter what sort of landscape you have, we will have the ideal pavement for you.
Paving sandstones aren't merely different in colour. They also come in a diverse range of shapes and sizes. If you want to make a simple stretcher bond pattern in your yard, you must use slabs that are the same shape and size. To make a statement, choose large and dramatic sandstone garden tiles, or opt for little sandstone patio pavers for a more scattered look.
Of course, you may mix and match sandstone paving slab colours, sizes, and shapes to create a unique, exciting, and attractive pattern in your yard. The possibilities are unlimited, and the decision is all yours.
Where Can I Use Paving Sandstones?
Paving sandstones are a highly adaptable material. They have a natural stone composition that is quite robust. This implies they can endure the pressure exerted by individuals walking above them. Because of their durability, Indian sandstone paving slabs from paving sandstone suppliers are commonly utilised in large and small walks in public spaces around the UK.
Indian stone flags are not affected by the weather. Because of its porous nature, Indian sandstone paving may be used in every condition without becoming weak or damaged. However, to keep your Indian stone slabs in the best possible condition, we recommend sealing them.
Whether it is a small isolated courtyard or a big stretch of lawn, Paving sandstones are the ideal choice for patios and garden spaces.
Benefits of Using Natural Paving Sandstone Slabs
Paving sandstones, regardless of colour, size, or texture, offers a fashionable and elegant, yet modern and rustic aesthetic to any outdoor space at a very inexpensive price. Natural Indian sandstone slabs will improve in appearance through time, much like a fine wine. As time passes, Indian sandstone becomes even more attractive.
Natural Indian sandstone paving slabs are known for their durability. This is because sandstone is a gift from nature. It was created by the fusion of sand grains over a long period. These sand grains have a lot of quartz in them, as well as some cementing material. As a result, sandstone is more robust and impact-resistant than other paving options.
Low-Maintenance of Paving Sandstones
Aside from their endurance, another significant advantage of paving sandstones is their little upkeep. Paving sandstones are exceptionally resistant to rain and other harsh weather conditions. Sandstone paving slabs will not be harmed or ruined over time if they are installed correctly.
If you want to clean Paving sandstone slabs, it is simple. You may also use a power washer to clean the sandstone paving slabs without risking damage to the colour or gloss.
Whether you're searching for a paving solution for a private place in your garden, a focal point in a courtyard, or a bigger garden project, Ankur Stone Overseas has a vast selection of Indian sandstone pavers. Paving sandstones may truly represent the personality of your home and family in a one-of-a-kind way.