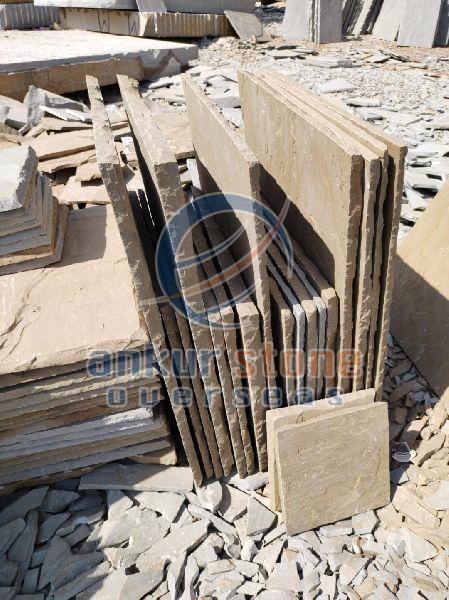 Revamping your residential area can be a lot of fun. Though when you are in the thick of it, it is a lot of work. But some things satisfy about walking into a room and seeing that new floor, mainly when you know it is there because of your efforts.
If you are planning a replacing your floor with tile, you may wonder whether Buff sandstone tile should be the right choice. No matter what floor your choose, it is best to know as much about it as possible. After all, the hope is that the floor will last a long time, so you want to know what you are getting into. With that in mind, here is everything that you need to know about these sandstones.
What Is A Buff Sandstone Tile?
This is a natural choice when it comes to flooring. As it is made of sandstone, it has various shades that are similar to the beach and desert sand with colours that range from tan and brown to red and gold. Due to their durability, many homeowners choose the tile, especially in the high-trafficked area.
Best Places For Installing Sandstone
Sandstone is extremely porous than other types of natural stones like granite. Sandstone is about the same as marble in terms of how much water it will absorb. Also, it is a popular tile for both outdoors and indoors, adding warmth to the room or the outdoor space. The best rooms for sandstone are living space, kitchens, bathrooms and hallways. This also means that sandstone can be pretty well for wherever you need it. It is also a wall time for any room in your residential area.
The Advantages Of Sandstone
There are plenty of benefits of buff sandstones. Some are as follows:
• There is something about the natural stone that adds to the feeling of the indoors. Unlike the manufactured flooring, this stone has uniqueness and movement. Each stone is of its own making and you won't find any two tiles exactly alike.
• As these stones are resourced from a mountain, they are safe to say that sandstone is as hard as a rock. Though it doesn't have the same hardness levels as slate and granite that can be a good thing, you do not want to walk around on extremely hard materials all day. It is durable though and can last for years.
• These stores are also eco-friendly. If you are worried about using environmentally friendly materials, sandstones are the best thing to choose. It is a product of the earth and biodegrades with time. These are the best products compared to vinyl and plastic.
• These can also be replaced quite easily. Though these are durable and less likely to break and crack, one can easily replace them without any trouble. Ensure that you keep some extra stones just for these situations.
If you are planning to install these stones, choose to deal with the best buff sandstone exporter India and get quality products from them.