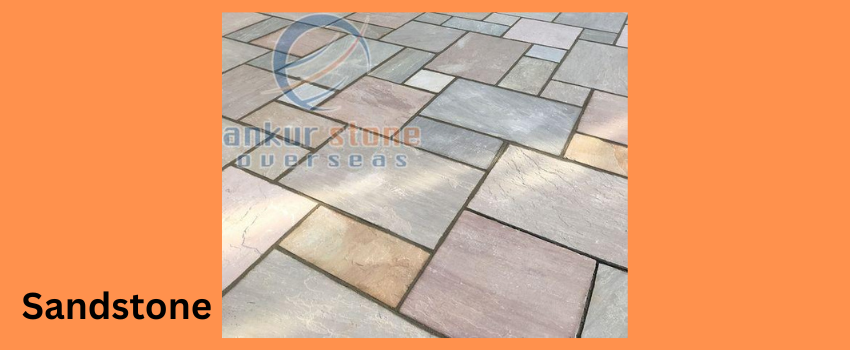 Adding Sandstone to your outdoor space will add a sense of elegance and grandeur. There are many ways to use this type of stone, making it extremely versatile. This article explains why one should look for sandstone suppliers in India and add some magnificence and class to their outdoor space.
What is Sandstone?
Compressed sedimentary rock, Indian Sandstone is composed of sediment. Cemented quartz grains form the basis of this material. A rock's durability and strength are determined by the cementing material used to bind it.
Fine grain and uniform texture are the most significant characteristics of sandstone that is suitable for construction. Depending on the mineral content and impurities in the sand, sandstone has different colours. Sandstone generally comes in various colours including red, beige, pink, green, grey, brown, yellow, mint, teak, and rainbows.
In addition to its natural properties, Sandstone is a great choice for outdoor spaces. A lot of people look for sandstone suppliers in Rajasthan to construct their outdoor spaces, as they believe they enhance the overall aesthetics.
Where To Use it?
Despite its durability, sandstone is more porous than granite and other natural stones. If you want to know if sandstone is a good choice for your project, you should assess factors such as water absorption and where the product will be installed.
It blends very well with the brick colours used in most homes, making it very popular among homeowners and landscape architects. Sandstone is suitable for almost any application. This natural stone works well as a coping stone or step for your pool, as well as for your living space and kitchen. In addition, it can be used in almost any room in the house as a beautiful wall tile.
Why choose Sandstone?
• A major advantage of using Sandstone for your outdoor space is its affordability. There is a wide variety of Sandstone prices depending on where you purchase it, but it is generally cheaper than other building materials. This makes it easy to build a pretty and functional outside house without having to spend a lot of money.
• Sandstone is also durable, which makes it a great choice for outdoor spaces. The durability of Sandstone on exterior surfaces is regarded as one of its main strengths. Maintenance and repairs are not necessary for your outside house to last for years.
• Sandstone adds character to any outdoor space, which is one of its biggest advantages. Choose a colour and finish that matches your home's interior, and your outdoor space will look brand new. A house's outside can be made distinctive without spending a lot of cash.
• The fact that Sandstone is quite easy to maintain may not be apparent to you at first. Using the right sealant is all it takes. Proper maintenance can prevent sandstone from deteriorating.
• Sandstone works well in any season, which is why it is such a popular product. When winter comes around, the material will stay warm and cool during the summer.
• It also has anti-skid properties. A suitable location would be a pool, lake, pond, or fountain with a wet surface. Using this material, you don't have to worry about anyone slipping or falling, and you'll be able to make sure everybody is safe.
There is a wide range of finishes that you can apply to your sandstone, such as bare or with decorative patterns and shapes. Sandstone is also very durable. It will last for many years, so it won't degrade from weathering and roguishness.